Background Checks for the Finance Industry
Due to heightened security needs and complex financial regulations, financial institutions must carefully choose who is qualified to handle company and customers' confidential information and financial resources. Knowing the identity and backgrounds for potential candidates before hiring someone is imperative.
Employers need to ensure they hire only trustworthy employees and should always run a financial services background check on all their applicants, checking candidates against key sanctions and watch lists. This will help protect sensitive data and ensure compliance by limiting the risk of theft or other financial crimes against your company and is especially true for employees who will be working within the tittle industries.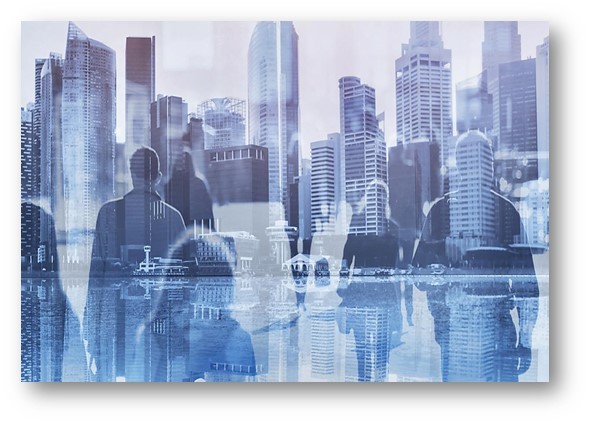 When conducting employment background checks on potential employees as a financial institution, there are multiple reports you should run and take into consideration prior to hiring.
The employment background check will help verify an applicant's identity, known alias, address history, education, and prior employers. The criminal record searches should include Federal, State, and Local Counties along with the national criminal record data base search. This search finds an individual's broader criminal history including the sex offender registry, tribal territories, and the terrorist watchlist.
Generally, if applicant's criminal background check reports show any type of financial-related crimes, applicants could potentially be disqualified from working within a bank, financial institution, or title industries. 
According to Section 19 (FDIC) banks and their affiliates should not hire individuals who have been convicted of any such criminal offense that involved "dishonesty, breach of trust or money laundering." Especially if an individual has entered into a diversion program that is in connection with a prosecution of a crime that falls within these types of categories.
USA Background Checks is approaching its silver anniversary of 25 years, preforming top quality criminal background checks and other screening services. We understand the strict accountability and complex regulations that are involved within the financial industry and the importance's of your company following and maintaining compliance. 
Whether you're hiring someone to protect your clients' assets or your own, you should always consider and limit the amount of risk your next employee could potentially bring to your organization.
USA Background Checks motto, "Just to Be Sure", means helping you obtain a comprehensive look into your potential candidate's criminal history by working with your hiring department to create a custom employment background check package, that will only include the criminal background screening services you want to have included within your applicant's employment background check application and our way of keeping you one step ahead of the candidates who may have falsified or omitted details or information about themselves while filling out their employment background check application, and your way "Just To Be Sure".
Finance Industry Background Screening Services
Let us help you build a free, custom background check package designed specifically for your needs!
In a hurry?
Choose from one of our ready-to-order packages.