Nonprofit and Volunteer Background Checks

Your People Make a Difference. Make Sure It's One to Be Proud Of.
When your people are your most asset, you need to know they won't derail your mission. That's why you can't afford to not screen your nonprofit, volunteer, charity, and religion staff members. 
USA Background Checks makes it easy to identify high-risk staff and volunteer candidates who could put you farther away from your goal. We even offer a preferred nonprofit pricing model that makes safer hiring attainable for organizations of all sizes. It's how we stop people from getting in your way while you're changing the world.
Nonprofit and Volunteer Screening Services
Person Search (SSN Trace)
County Criminal Records Search
Global Homeland Security Search 
Federal Nationwide Criminal Records Search
National Criminal Records Search
National Sex Offender Registry
Professional & Personal References
Education Verification
Employment Verification
Professional References
Nonprofit and Volunteer Experience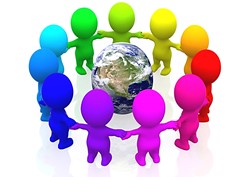 USA Background Checks nonprofit & volunteer background screening services bring scalable, easy-to-use, and cost-effective solutions to your organization.
Every nonprofit and volunteer have different screening needs, which is why USA Background Checks offers a wide range of background check services. 
You can pick the services that are just right for your organization. One of our most popular solutions among nonprofits and volunteers is a National Criminal Records Search which draws from over 525 million records from thousands of jurisdictions, including counties, department of corrections (DOC), administrative office of courts (AOC), and offender registries from all 50 states to see if your candidate has a history that could put your organization at risk. Because we look at a long list of sources — like criminal records, sex offender registries, wanted fugitive lists and the FBI terrorist list, to name just a few — you'll be able to cover your bases and protect your nonprofit from harm.
Let us help you build a free, custom background check package designed specifically for your needs!
In a hurry?
Choose from one of our ready-to-order packages.