International Background Checks
International Background Checks have become a necessity for many industries.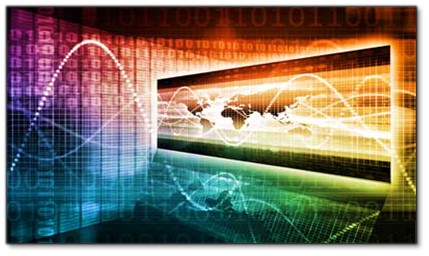 The rise of remote work on a global scale has made it easier to hire candidates from across the world, enhancing the diversity of your workforce and increasing the pool of potential talent. While international hiring can add invaluable new team members, it comes with a unique set of risks. A routine background check is not always sufficient when hiring international candidates and could miss certain red flags, even though a candidate has lived within the United States for many years. A lot of information could still slip through the cracks without having an international screening. Anytime your company hires an applicant globally an international background check becomes a vital part in helping to protect your company's integrity.
Every country has its own set of rules, regulations and requirements when ordering an international background check. USA Background Checks offers comprehensive background history checks and criminal record searches from around the world. 
Whether your company is in need of drug screening services, international, or nationwide criminal background check and retrieval services, you can always count on USA Background Checks "Just To Be Sure" to continue going the extra mile, ensuring safety and compliance to protect everyone within your company.
The methodology for searching Criminal Records varies per country.
Criminal Records Search
Records can be searched through:

Police Departments,
Government Agencies,
Criminal Justice Courts,
Justice Departments, etc.

Searches can be conducted at a Nationwide level in some countries and at a local region area in other countries.
Results of these searches also vary per country, and these range from verbal responses, online web searches, to criminal certificates.
There are some countries where criminal searches are not allowed by third parties.
Requirements vary per search type and per country.
Some countries require special authorization and application forms to conduct a search, and, in some instances, additional fees are required.
Local Court Search: 
The search is conducted at the local level and returns criminal records based at the local court searched based on the applicant's address.
International Civil: 
Civil search availability varies per country and per region.
This search is conducted via local civil courts and reports any publicly available civil litigation record in the jurisdiction ordered.
Information reported varies per country and not every country offers civil searches.
Requirements vary per country.
Global ID Verification: 
Provides validation and authentication of international identification documents such as:

Passports
ID cards
Visas
Driver's licenses
Resident permits
And many other types of local identity documents

Over 200 countries and regions worldwide.
The information verified may include:

ID card name
Issued date.
Document ID number
Status
Expiration date
MRZ code validation of passport
Watermarks
Security features
Right to Work: 
A review of individual's documents to verify their right to work in a country.
Verification of a Government/Authority-issued Visa or Waiver as defined by the countries' published guidelines.
Typically, this may be a: o Work Permit, Residence Permit, or Visa provided by the SOI.

Can be the validation of key features, for example,
Photo (authenticity)
 Expiry Date
Personal Data present (D.O.B)
Or specific authentication markings.

Where possible we will complete an algorithmic analysis of codes (ex. MRZ,) and validate directly with the authorities online.
Results are confirmed or not, and where not analysts will review and follow up with the authority if that has been deemed part of the client's scope.
Address Verification:  
Investigation to identify a candidate's current address and verification of its link to them.
Can be conducted through Document collection

Voter's registration
Public information database, etc.

Searches are possible for prior address in certain countries, although the documentation provided must reflect the period at which the SOI resided there.
Verification of individual's current address thru in-country registries
International Verifications:
International Employment Verification: 
May confirm, if allowed:

Employer's name
Dates of employment
Position/title
Reason for leaving
Eligibility for rehire
And comments.
International Education Verification:   
The verification of academic status of any educational level such as high school, college, post grad, etc. through educational institutions across a country.
In some countries, an education verification may require contact to Examination Boards and/or awarding organizations.

These examinations boards are responsible for setting and awarding qualifications for secondary education level.

The verification may include institution name, dates of attendance, graduation/conferred date, degree obtained, major, minor, honors, awards, and comments.
International Reference Verification:  
A verification interview conducted with a qualified professional reference to describe the applicant's character, knowledge, skills, and professional reputation.
It may include strengths, weaknesses, performance level, attendance/punctuality, and comments.
The verification can be obtained orally, or in writing via e-mail or fax.
International products prices vary call 877-USA-0036 for pricing.
View our background check packages to get started!